Personal Safe Deposit Boxes
Need a solution to safely store your financial documents?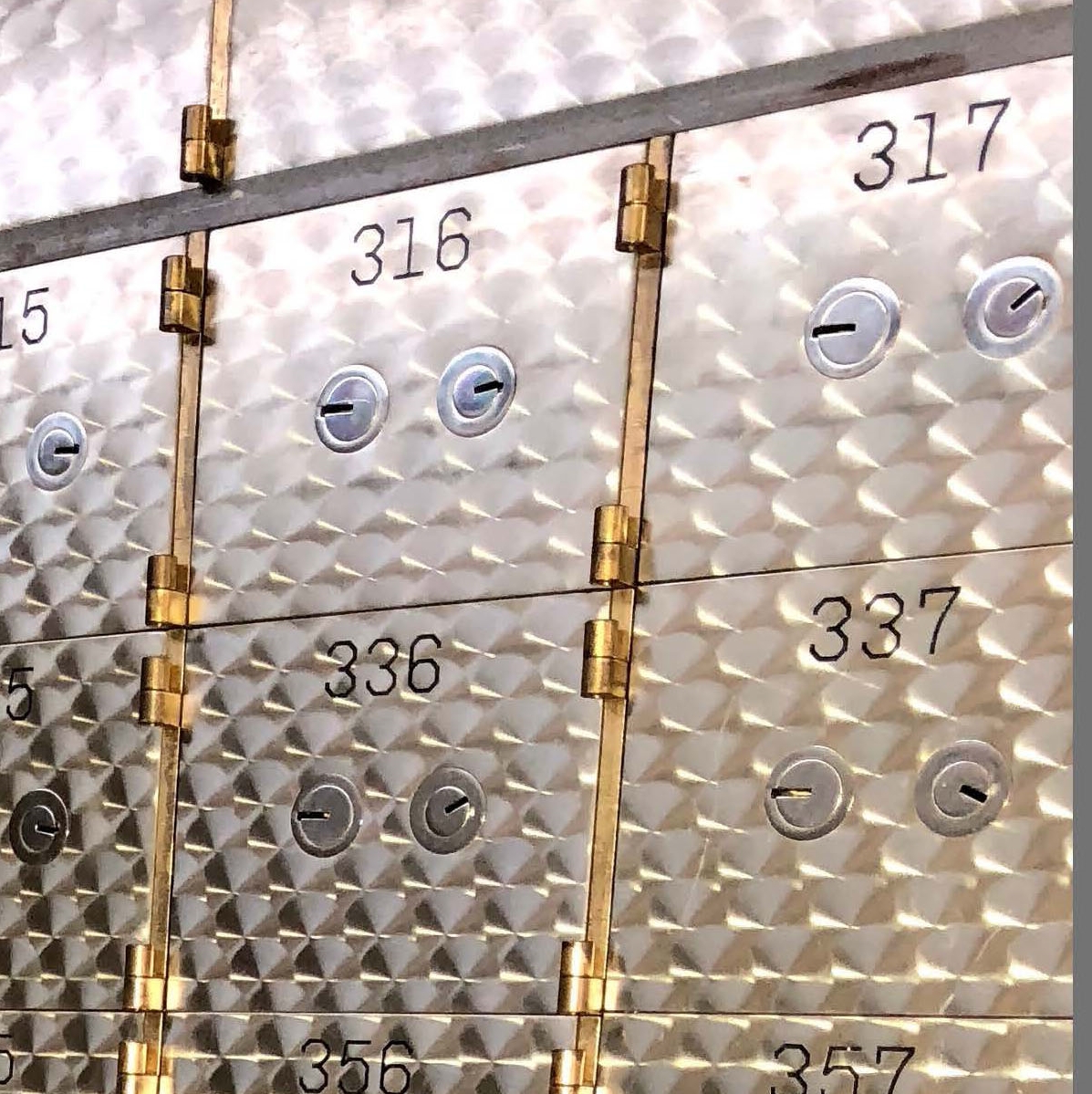 We have safe deposit box sizes
to cover all your needs:
• Small: $20/yr
• Medium: $30/yr
• Large: $40/yr
• XL: $50/yr
The contents of your Safe Deposit Box are not covered by the FDIC. Check with you homeowners insurance provider to verify the insurance coverage that you may have.
Check with your local branch for all details.