Personal Credit Card
Did you know that Solutions North Bank has a Visa Credit Card?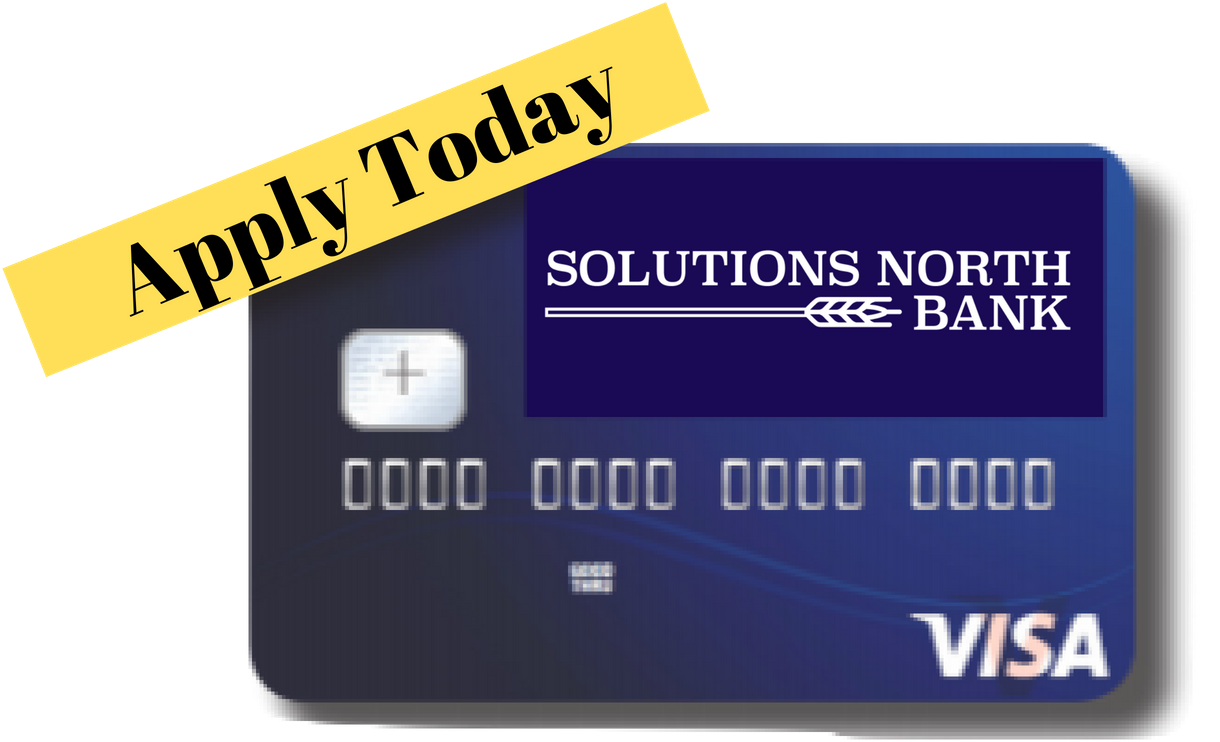 Our VISA Platinum Preferred and VISA Classic credit cards are designed to help you manage your account sensibly.
Each card is simple, reliable, safe and easy to use
with no complicated fees or rules.
Our card offers:
A low variable rate
No annual fee
Free online account information
Worldwide acceptance
Cash advance at thousands of ATMs
Auto rental insurance
Automatic payment options
Travel accident insurance coverage
Prompt, expert services
Customer service for Solutions North Bank Credit Cards through Bankers' Bank of Kansas is available 24 hours a day by calling 1-800-423-7503.
Why carry any other card?
- Please print ALL PAGES of application document;
- Each applicant should complete and sign a separate application
- Mail signed application to:
Bankers' Bank of Kansas Service Center
P.O. Box 20810
Wichita, KS 67208 - 6810
or fax to (316) 683 - 3510
- Applicant should keep the Important Disclosures for the rates, fees or terms associated with this program.