Over Night Drop Box
Our service goes on long after we lock up for the day.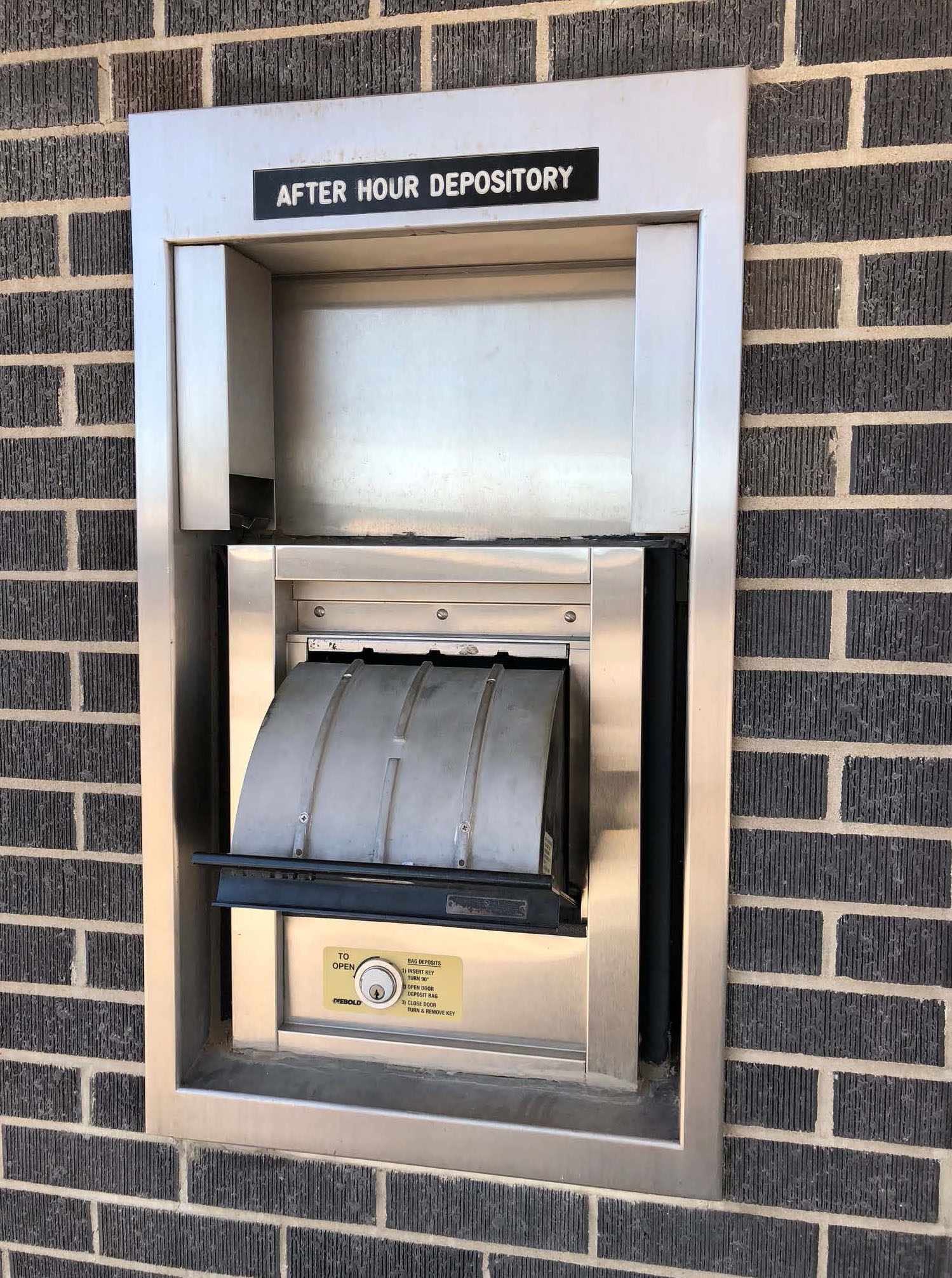 We encourage you to make use of our
After Hours Drop.
Please make sure to use an envelope or money bag when using the drop. We want to ensure that everything is handled correctly and quickly.